Meet Our Dentists
Dr Jenny X. Wang ( Principal)
Dr. Jenny X. Wang received her Bachleor of Dental Science with honours from Shanghai Jiao Tong University School of Dentistry in 1996. Dr Wang worked two prestigious dental clinics – Shanghai Kosei Dental (Sino-Japan) and Shanghai Worldlink Medical and Dental Centre (Sino-USA) between 1996-2000 before she moved to Sydney to pursue her study.
Dr Wang received her Master of Heath Management from UNSW in 2003 and obtained dentist registration from Australia Dental Council in 2005 after she completed ADC's bridging dentistry course from Royal Melbourne Dental Hospital. She is a current member of the Australian Dental Association (ADA), Australian Asia Association of Dentistry (AAAD) and Australian Society of Implant Dentistry (ASID) .
Dr. Wang's patients are charmed by her hearty laughter and her delicate chairside manner. Her meticulous nature ensures beautiful smiles for all of her patients! She takes great pride in her work and produces amazing results.
Dr Sabrina F. Liu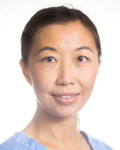 Dr Sabrina Liu graduated from Peking University School of Stomatology (Beijing, China) in 2002. She obtained a Graduate Diploma in Oral Health from La Trobe University in 2008. In 2009 she started to practise dentistry in Australia after completed all the exams held by the Australian Dental Council. Dr Liu also has a certificate in the field of orthodontics after successfully finished a two year comprehensive orthodontic course. She is now a member of the ADA.
Dr Liu is interested in preventative dentistry, paediatric dentistry and orthodontics. She is a candidate Member of Royal Australasian College of Dental Surgeon. She believes in preventative and holistic dental health management and. There is no shortcut to dental health other than consistent self maintenance.
Dr Liu is a mother of two lovely young princesses. She recently returned from her maternity leave and is looking forward to see you in the surgery.
Dr Jenny J. Song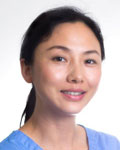 Dr Jie Song graduated from Xian Jiao Tong University, China with High Distinction in 2001 and obtained her Master of Science degree from UNSW in 2005. She has been involved in the field of dentistry for 8 years since she moved to Australia. She is currently a member of the Australian Dental Association.
Dr. Song has keen interests in all facets of dentistry and has a special interest in orthodontics. She had attended two year comprehensive orthodontic courses accredited by the International Board of Orthodontics and has been working in an orthodontic clinic in Sydney for several years. She speaks English and Mandarin and is available on Tuesdays, Thursdays, Fridays and Saturdays. She is very caring, genuine and committed to doing the best for her patients. When not working, Jie enjoys spending time with family & friends.
Dr Stephen Z. Huang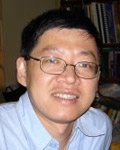 Dr Huang graduated from the University of Adelaide in 1999. He enjoys all aspects of general dentistry, with particular interest in minor oral surgery.
He had been a visiting dental officer for the Canberra Hospital between 2004 and 2009, treating patients with severe dental trauma. He has also been a visiting dentist at Calvary John James Private Hospital since 2004, providing complex dental treatment including wisdom teeth extraction under General Anaesthesia.
Dr Huang completed a Graduate Diploma in Clinical Dentistry (Conscious Sedation and Pain Control) and a Graduate Diploma in Oral Implant. He believes in further education to keep up with the latest techniques and technologies to provide his clients.
Dr Yun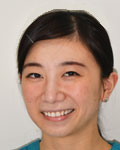 Dr Yun is passionate about providing exceptional care for her patients. Her sunny disposition and gentle demeaner has helped many anxious patients and she excels at making any treatment a comfortable and positive experience.
Yun grew up in Brisbane, working as a hospital clinical pharmacist before moving to Sydney to complete her Doctor of Dental Medicine degree at Sydney University. She was awarded prizes for academic excellence and advanced her skills through undertaking externships at UCLA and Columbia University in the United States.
Yun enjoys all areas of dentistry but has a keen interest in treating children. She places strong emphasis on continuing education and is currently completing the IAAD orthopedic/orthodontic course to treat teeth and jaw alignment. Outside of dentistry, Yun enjoys running, food and travelling.